This 12-year-old Indian boy carries at the end of his arms the eight wonder of the world.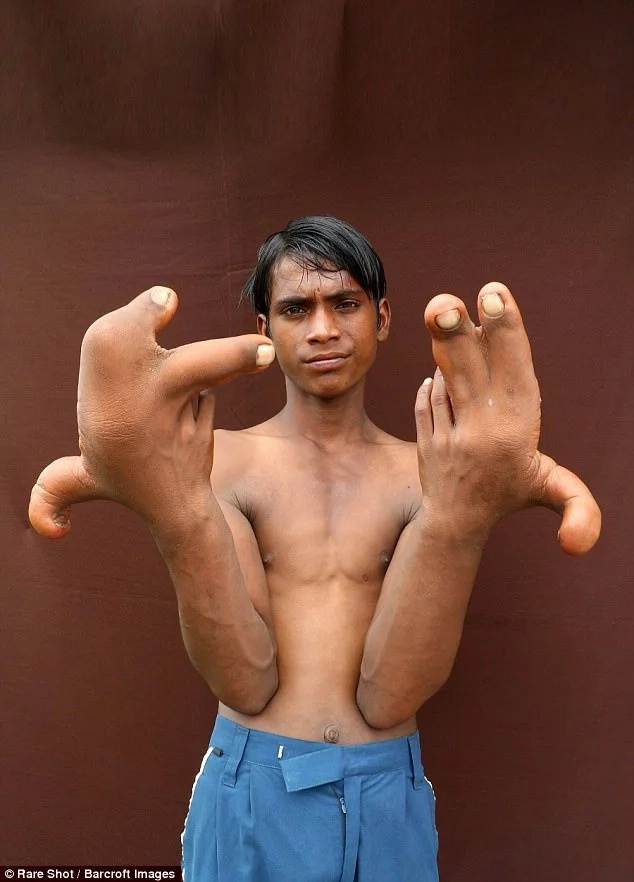 Tarik was born with incredibly big hands, so huge that it scares villagers of Uttar Pradesh, India. He has been demonised and refused basic human rights, in fact, He has been refused education for fear that he will freak the other children out.
He is fatherless, and his family can't afford necessary treatment. Though doctors speculate he might be suffering from elephantiasis.
His belief that one day he will be cured remains unshaken and evident in his own words: "I want to get rid of this condition. I want to become like other kids who go to school every day and play like normal kids. I see a hope that I will get normal hands."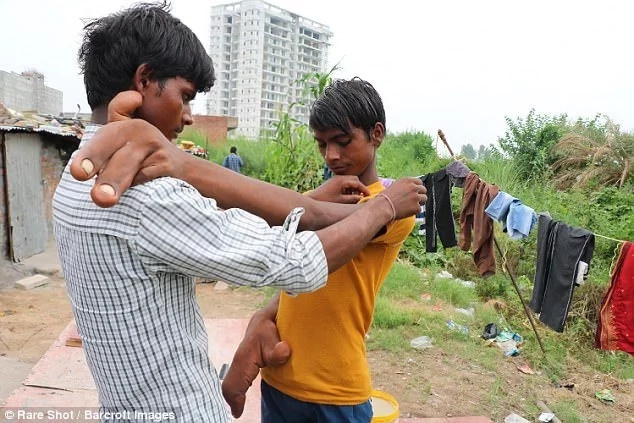 His brother takes care of him and helps him perform basic tasks such as eating, bathing and even putting on clothes.
His family seeks help and are optimistic that medical science will change his condition for the better.
More pictures after the cut…